With an hour, we can get above it all and see things differently. This helicopter ride will take you through some incredible scenery and provide an unparalleled perspective on the island. You'll see otherwise inaccessible things, like waterfalls hidden in mountains or canyons too steep for vehicles. So, what are you waiting for? Come fly with us!
Amazing Kaua'i Tour Features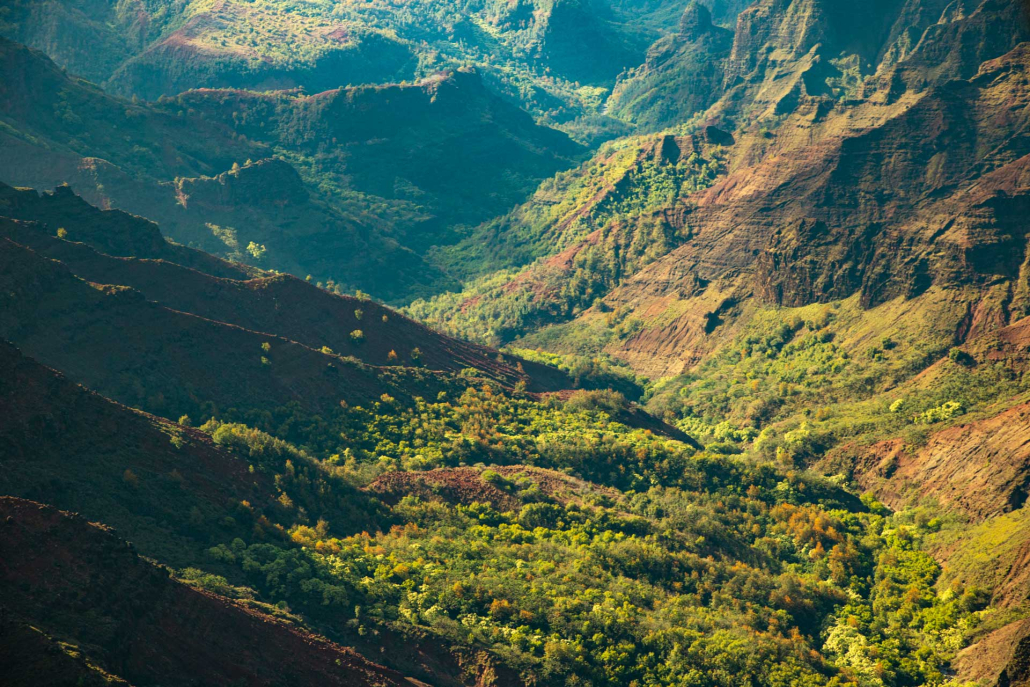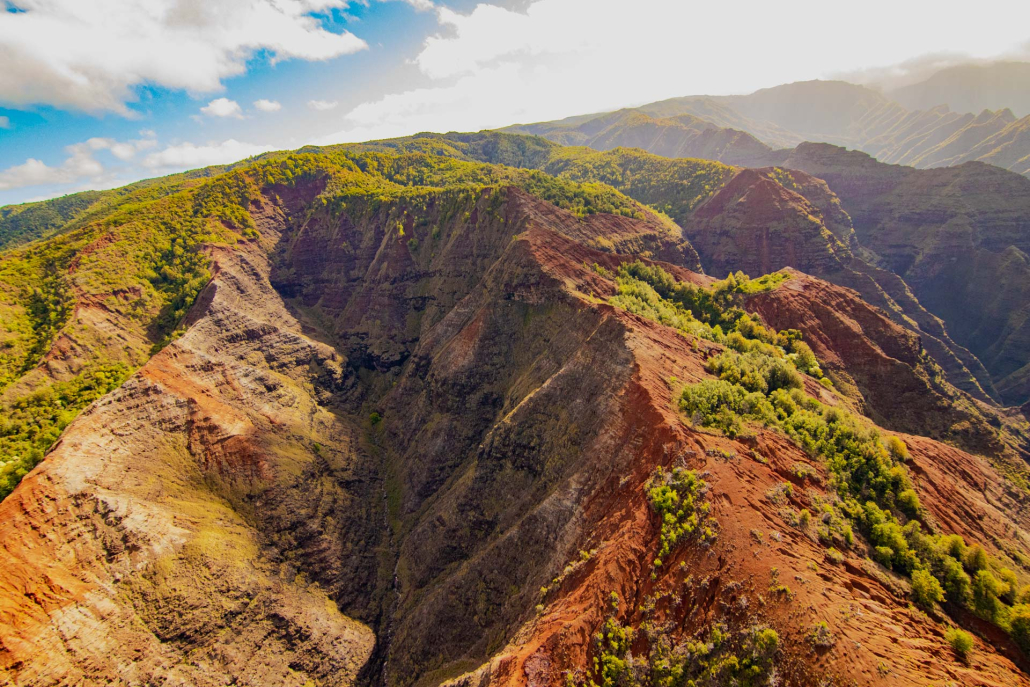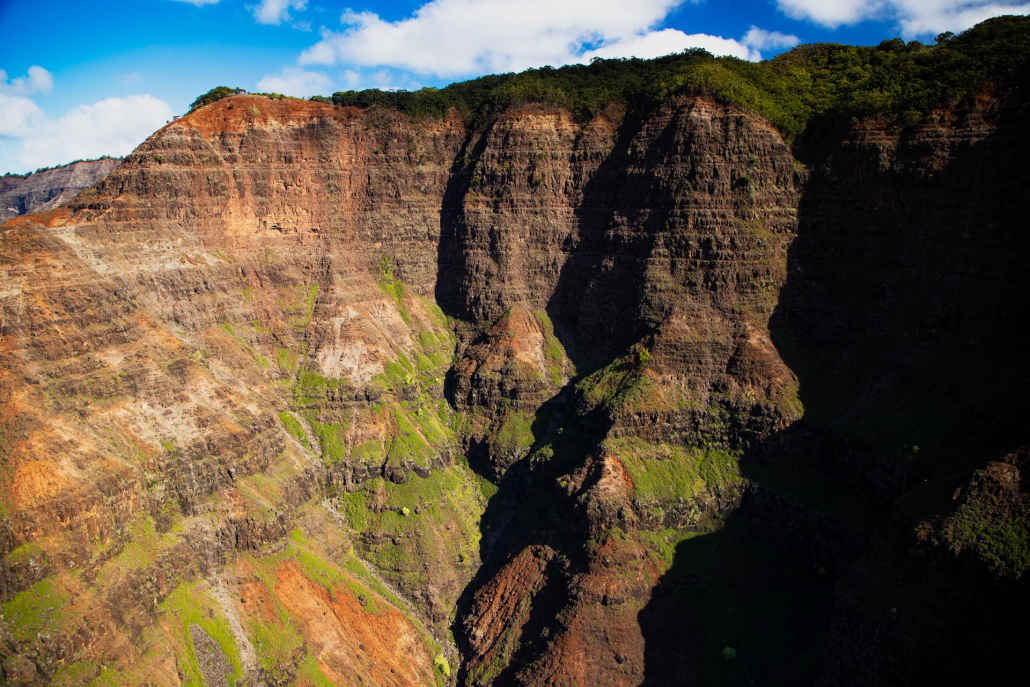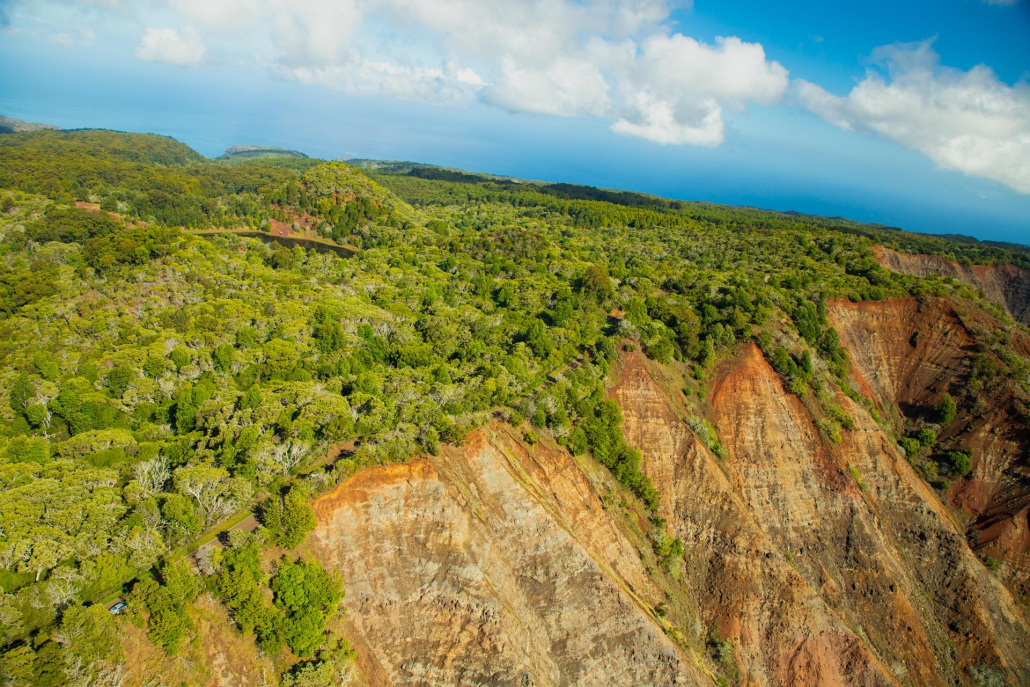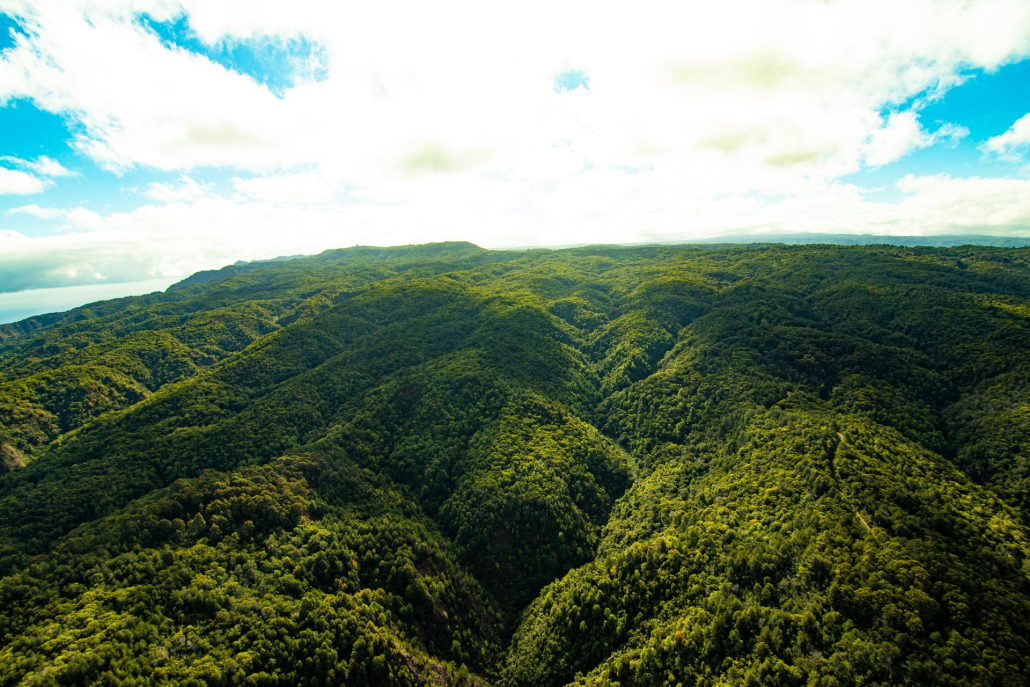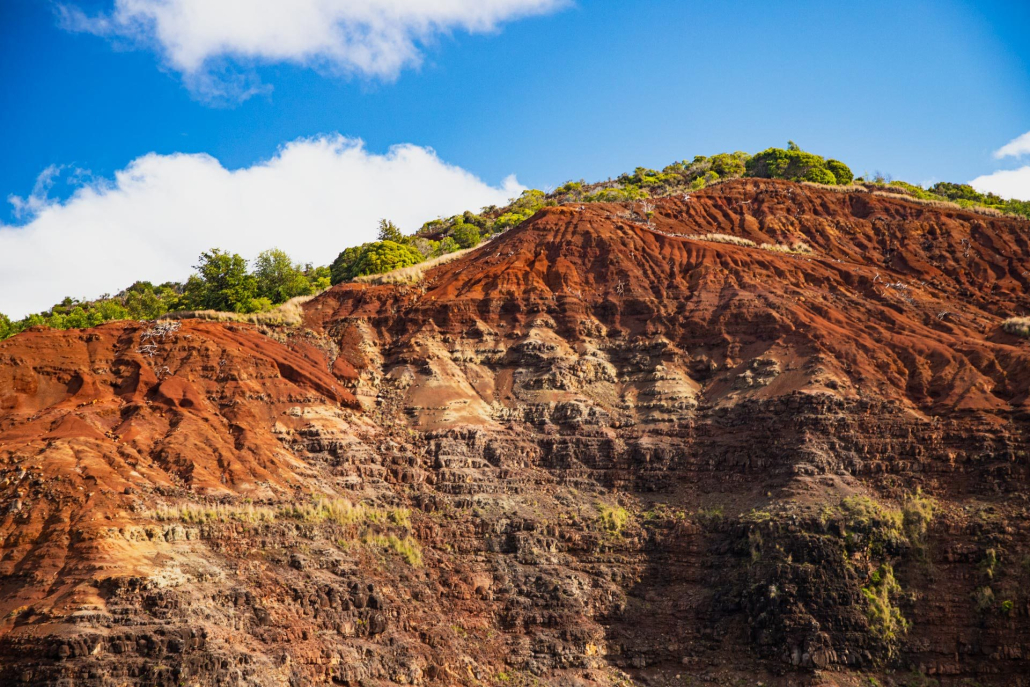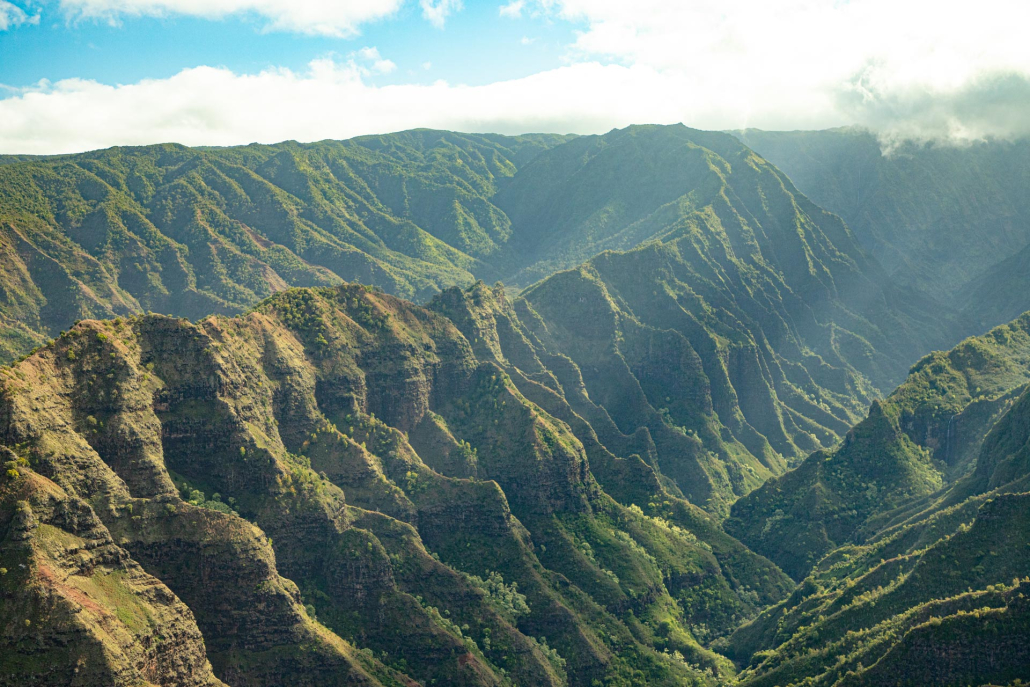 Waimea Canyon is one of the most popular tourist destinations on Kauai. The canyon is three miles wide and 10 miles long and is said to be one of the most beautiful places on earth. A helicopter tour is an amazing way to see the canyon, giving you a bird's eye view of the deep emerald valleys, red-dirt canyons, and the Waimea River, which runs through the bottom of the canyon.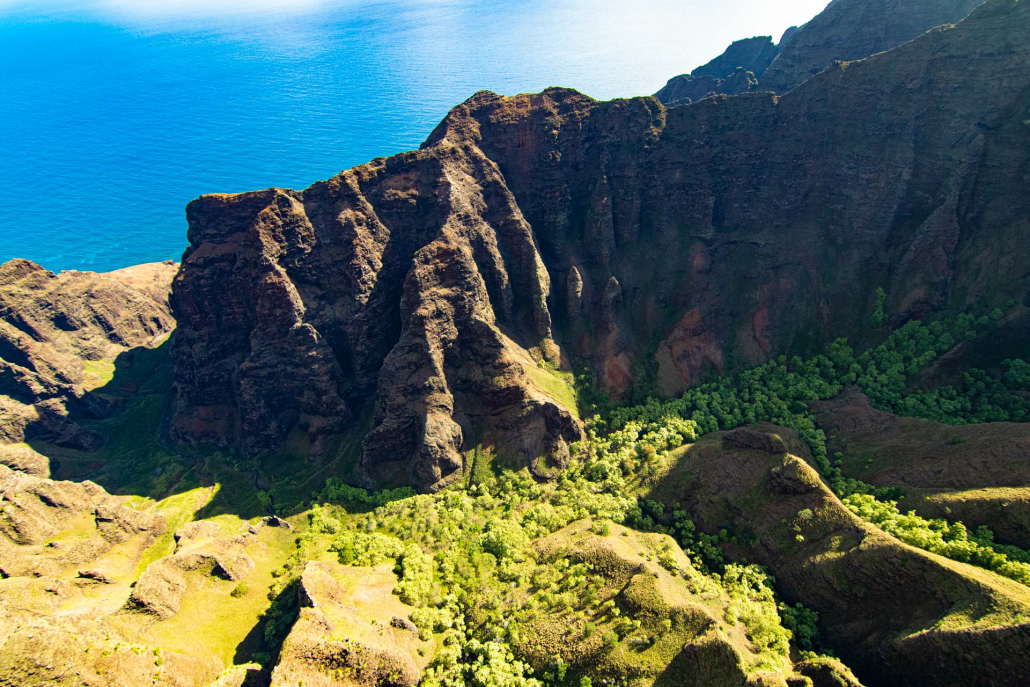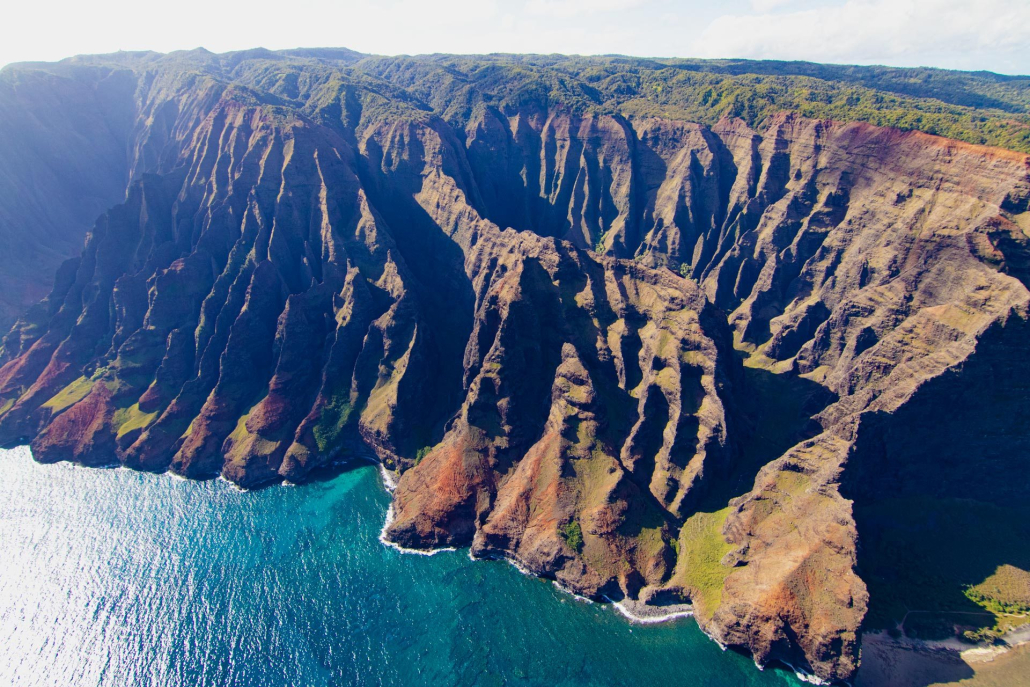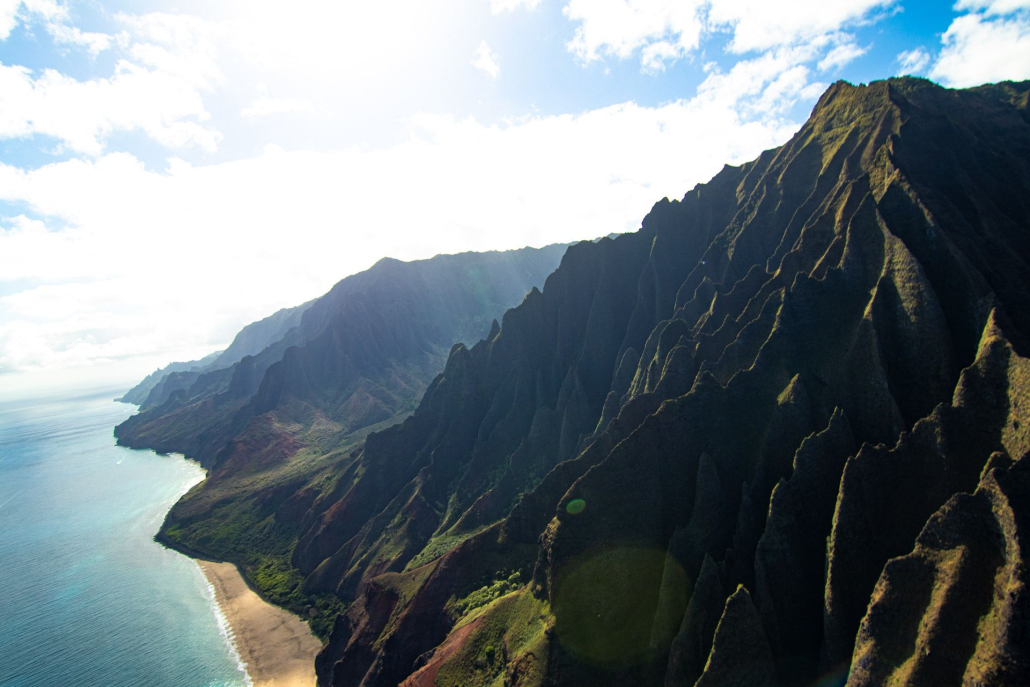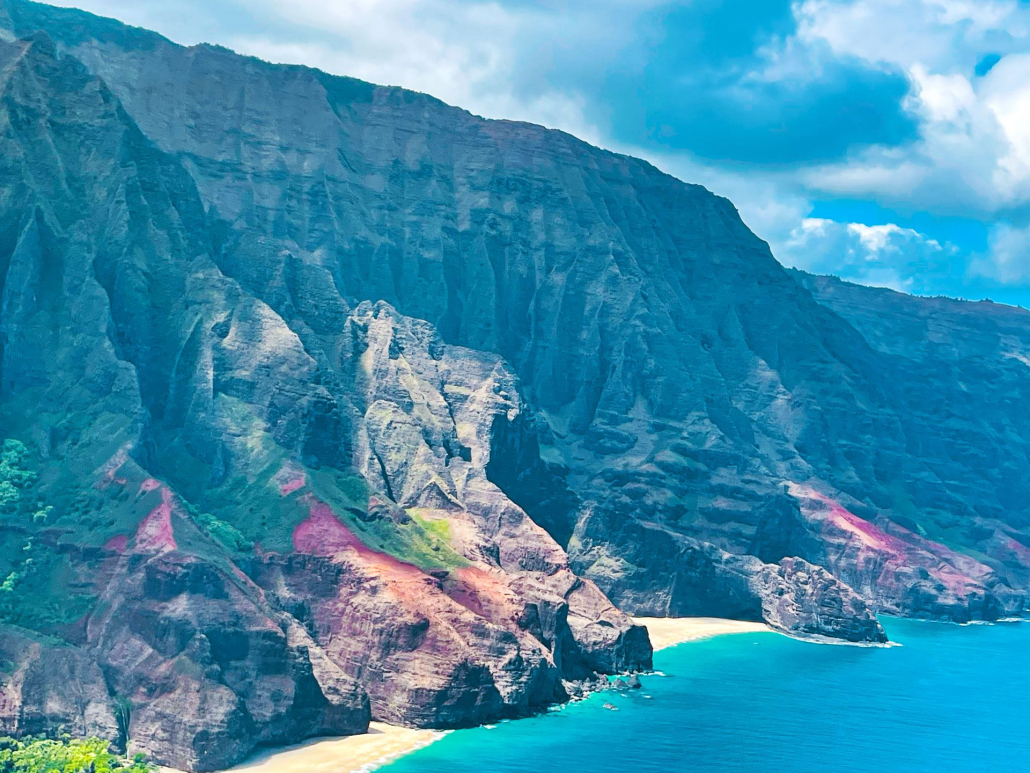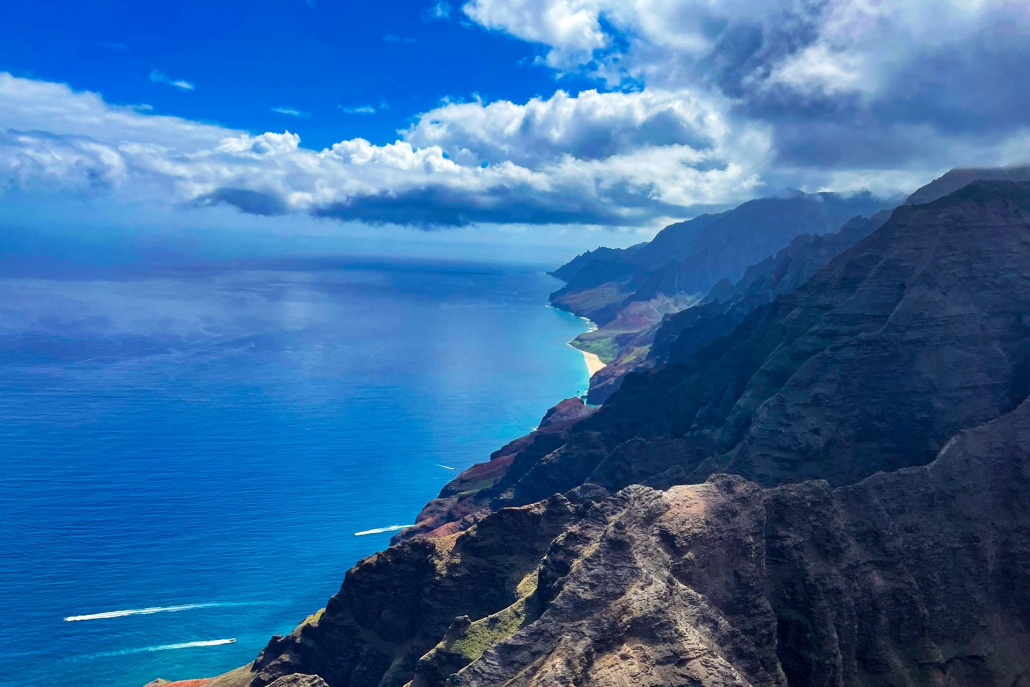 The Na Pali Coast is located on the north shore of Kauai in Hawaii and is one of the most beautiful places on Earth. From a helicopter, you can see the dramatic cliffs, lush valleys, waterfalls, and pristine beaches that make up this coastline. It's truly a sight to behold!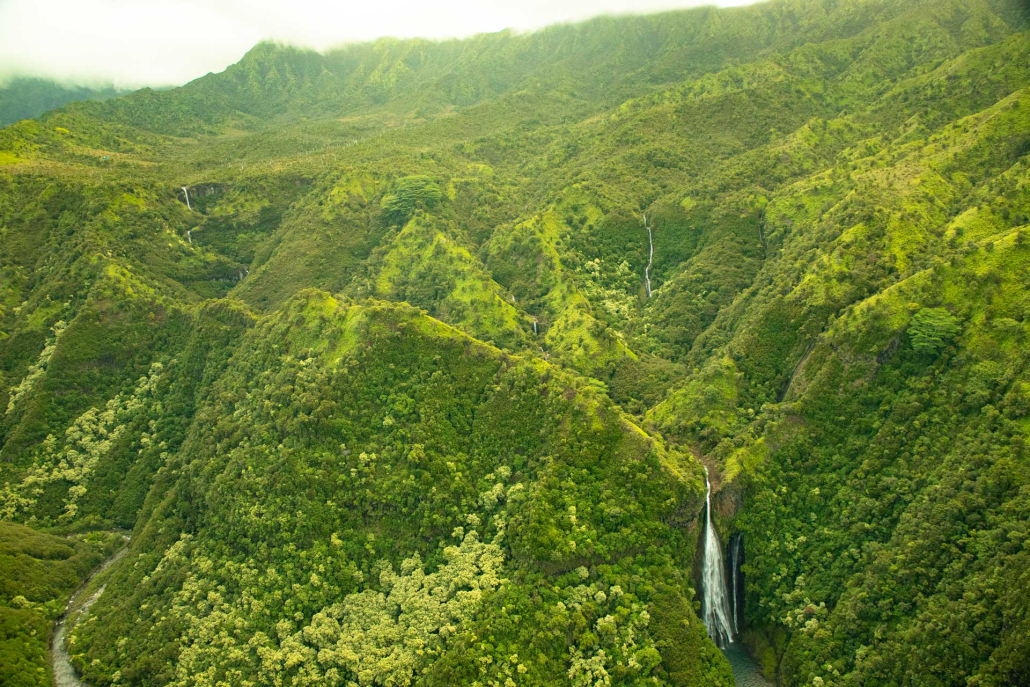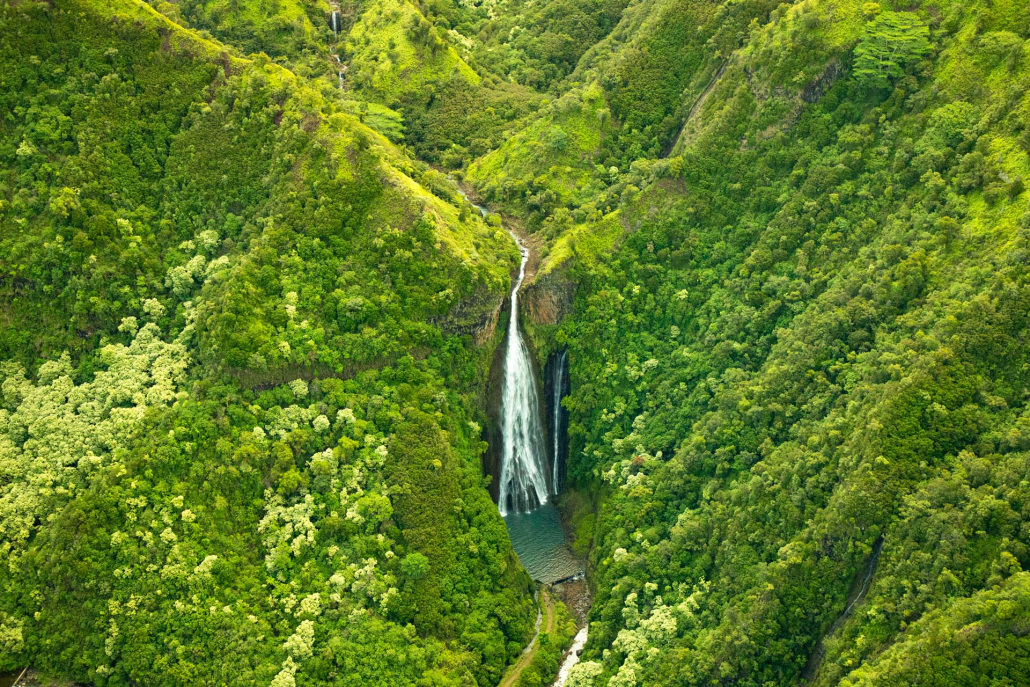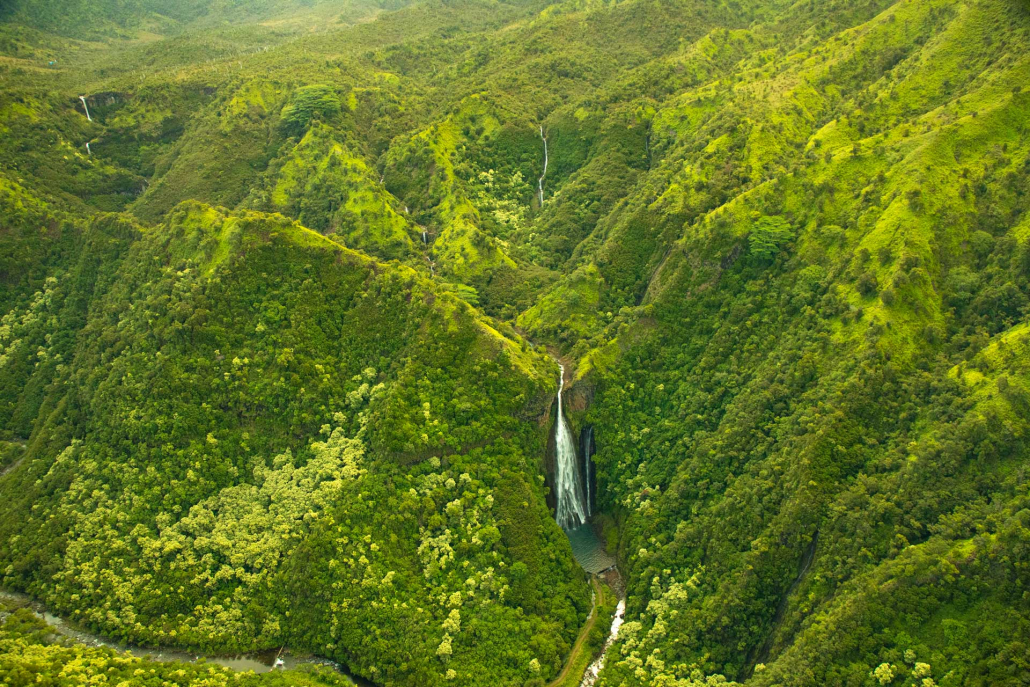 There's nothing quite like seeing Manawalopuna Falls from a helicopter. As you soar above the falls, you'll get a bird's eye view of this Kaua'i natural wonder. The falls flow over a sheer cliff face into a pool below, and the views are simply stunning. From above, you'll be able to appreciate the full beauty of Manawalopuna Falls.If you're a fan of the movie Jurassic Park, you'll be excited to know that the falls were featured prominently in several scenes, and have been a popular tourist destination ever since. Be sure to bring your camera to capture this unforgettable experience.
Amazing Kaua'i Tour Details
Tour Highlights
Waimea Canyon State Park

Nā Pali Coast State Park

Manawalopuna Falls (Jurassic Park Falls)
Lush Rainforests

Dramatic Coastline Views

Choose Morning or Afternoon
Tour Description
The helicopter ride will take you over some of the most beautiful parts of Kauai in under an hour. You'll see incredible landscapes and views that are otherwise difficult or impossible to see on foot. From lush rainforests, to dramatic seascapes, and red canyons with deep emerald valleys. You'll experience some of the best views Kauai has to offer, in a short period of time, on this helicopter tour.
Price & Availability
45 Minutes Helicopter Experience From Lihue
What's Included
45 minutes helicopter tour
Waimea Canyon State Park
Na Pali Coast State Park
Manawalopuna Falls
Departure & Return
Half hour prior check-in to all flights is required.
Morning (departure approximately 8 am-12 pm)
Afternoon (departure approximately between 12pm-5pm)
 *PLEASE CHECK your confirmation details regarding your hotel pick up time.
Cancellation Policy
Please email, chat or call us to request a cancellation of your flight. Fill out the form on our contact us page to make sure it gets to us right away.
You can cancel your helicopter tour at any time for a full cash refund if you let us know more than 7 days prior to your tour start date with no hassles. Most of our helicopter tours have a 72-hour cancellation policy but depending on the time of year and group size, this could be extended by the vendor to 7 days. Our blanket policy is 7 days. The individual product page will clarify if that particular flight has that longer cancellation period. Depending on the particular tour, there may only be a partial credit.
There are no refunds if you decide to cancel within the 72-hour period. Any tours purchased within 72-hours of the start date, there are no refunds for no shows or cancellations.
Full refunds are provided at any time if we must cancel your tour due to safety, staff issues, or equipment availability reasons.
Special Instructions
Front Seat Guarantee [+$100.00]
In order to take advantage of pre-paying for the two front seats both passengers may not weigh more than 380 pounds combined. Front seats are only sold as a pair (2).
Flight routes and sights may vary due to weather conditions.
Half hour prior check-in to all flights is required.
Comfort seat charge for passengers weighing 240lbs or more or a combined weight of 420lbs.
Itinerary
*Depending on the weather, flight routes and sites may vary.
Check in half-hour prior to flight time
Morning or afternoon departure
On this flight you will see:

Manawalopuna Falls (also known as Jurassic Park Falls)

The Na Pali Coast State Park

Waimea Canyon State Park

Return
Frequently Asked Questions
Depending on the weather, flight routes and sites may vary.

When Should We Check In For Our Tour?

Half an hour before your tour departure time.

Under an hour.
Helicopter Tours Ratings
&

Reviews